PK Technology specialty services for digital flange management tracking can assist with all turnaround processes. Planning is the most critical part of all turnaround projects and PK Technology uses in-house built software, intelliSPEC™, and works alongside the client's on-site TAR planning group / engineering group to increase the trackability and efficiency of the project. 
The Flange Management and Planning Process
Identify scope
Identify systems
Collect flange connection attributes and specs for each connection
Integrate data population, P&ID's, ISO's, and other visual documents into intelliSPEC™ DDMS
Define acceptance criteria matrices, KPIs and define acceptance repair criteria
Apply RFID tag installation and assignment (Tracking)
Pre-disassembly verification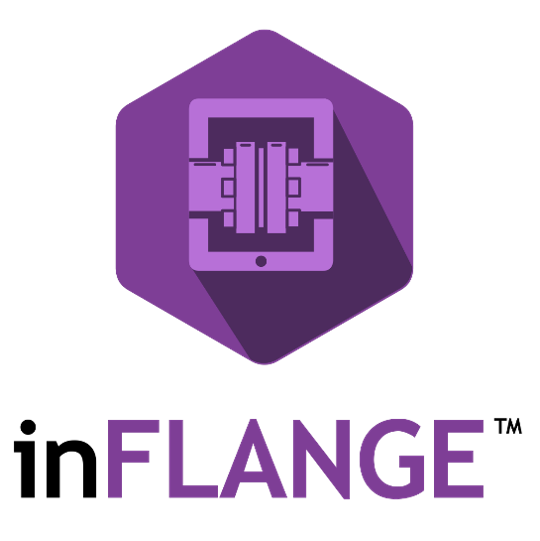 The inFLANGE module of intelliSPEC™ streamlines and digitizes the flange management process.
Pre–turnaround planning
Flange inspection
Repair tracking
In turnaround reporting & post turnaround reports
Pre-turnaround Planning & Implementation
Hierarchy Structure
Facility, units, equipment, components & flange connection
Attribute Information
Specification & process information, drawings (P&ID, ISO etc.)
Component information
Data Form Criteria Inspection Form, ITP and Repair Procedure
Acceptance criteria, KPIs and reports
Field verify and validate
Verify attribute information
RFID SmartTag installation
Pre-disassembly verification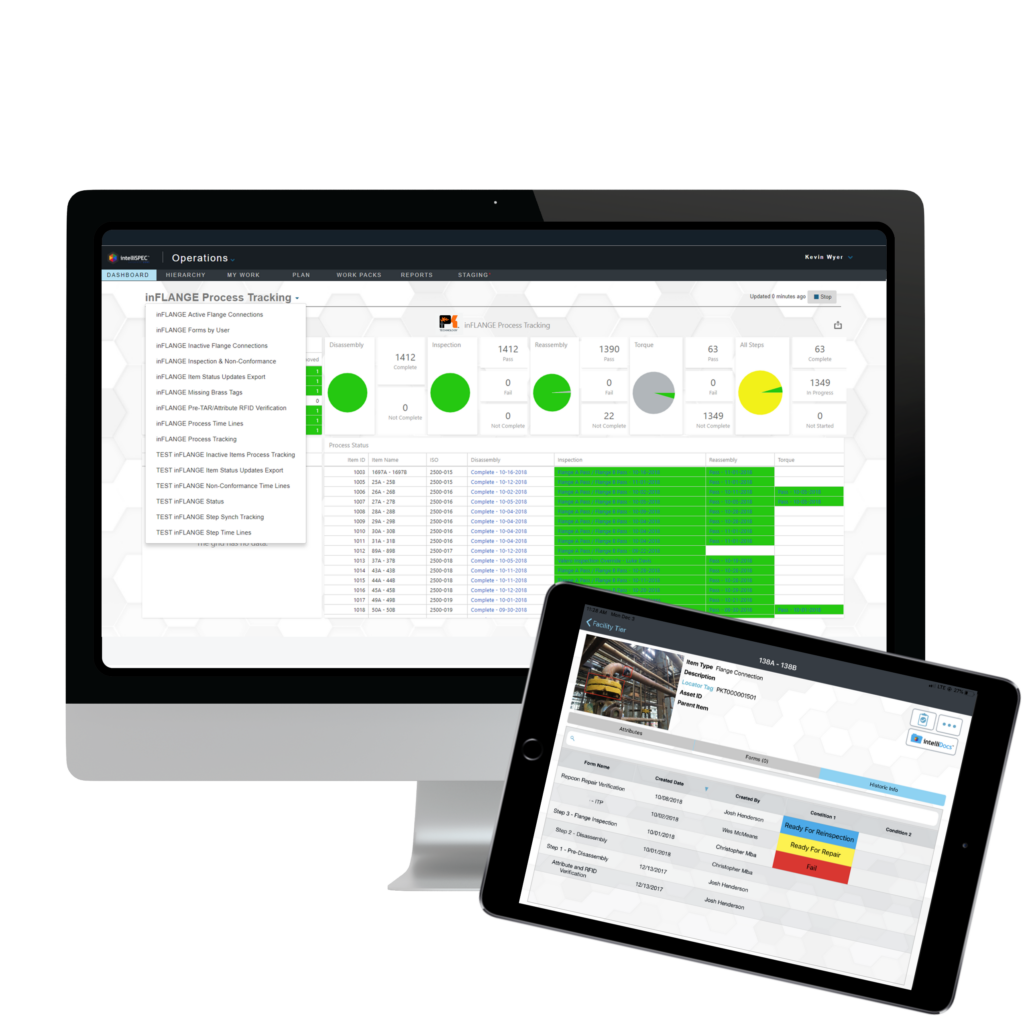 Field inspection verify & validate
System isolation point and blind install and/or removal
Equipment ready for maintenance and inspection
Manway access has been opened for internal access and ventilation, avoid breaking open equipment that has not been isolated
Field accessibility of procedures, drawing and build of materials for reference
Mobile technology to document conditions & repair
Visual inspection at the beginning of the turnaround to plan any additional unknown repairs
Real-time notification of any field issues and visibility immediately
Reference photos and documentation of as-found field condition to assist administration and engineering to make repair decisions
Digitally create repair plans to distribute for approval and planning
In-field tracking of repairs to deliver real-time progress updates on percent completed
Quickly track when repairs are complete, so reinspections can be completed to avoid delays
Proper reassembly procedure
Correct gaskets, bolts, and flange components are being replaced and/or used per specification
All components are in working alignments without defect, and void of isolation and start up leaks
Field validation of facility torque procedure specifications and requirements
Report to show current system status as soon as it is 100% verified that blind placement and isolation has been achieved
Time management & global accessibility
Reports to show any defects identified as a flange is inspected so parts can be expedited to correct the defects
Field accessibility of procedures, drawings and build of materials for reference
Instant summary reports of any issues and repairs
Dashboards and KPIs visible to anyone with proper access
Post-turnaround data to help assist with planning for the next outage